Did Juice WRLD Die Because of an Overdose?
It has been over one year since world-famous rapper Juice WRLD died at the young age of 21 from an overdose of oxycodone and codeine toxicity on December 8, 2019. Juice WRLD named Jarad Anthony Higgins suffered a seizure and then passed away from the drug toxicity shortly after arriving at the Chicago Midway International Airport. Higgins had chartered a private jet to fly home to celebrate his birthday. The Cook County Medical Examiner's office determined he had suffered a seizure and heart complications due to the drugs.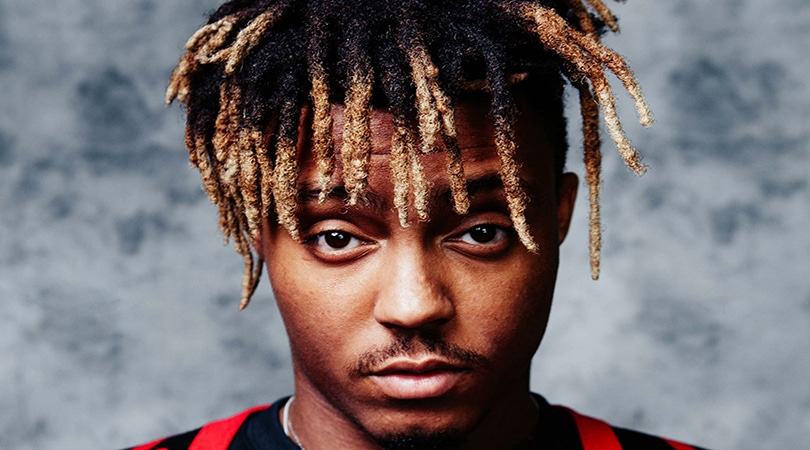 Who Exactly Is Juice WRLD?
Juice WRLD was made famous for his musical talents. He started rapping at a very young age and combined his rap music with other genres. Rolling Stones magazine wrote about his talent and substantial money-making record deals that he signed when his singles went to the top of music charts.
"In just a few years, Juice WRLD became one of the most promising talents in music, particularly for the way he fused a variety of styles, most notably rap with pop-punk and emo. His rise began in 2017 with a pair of SoundCloud singles — "All Girls Are the Same" and his breakout smash "Lucid Dreams" — which set off a label bidding war that ended with him inking a deal with Interscope worth a reported $3 million." (Rolling Stone, 2020)
Everything Points to a Juice WRLD Fatal Drug Overdose
Another fact that has been recently relieved about Higgins's death is that some suggest he took the oxycodone pills to hide them from the police who were waiting for his private jet to land. Many news sources reported that the Chicago police were tipped off about the fact that Higgins's plan was likely carrying drugs and guns, and it was. The Times stated that the raid found 70 pounds of marijuana concealed in vacuum-sealed bags of numerous bottles of liquid codeine cough syrup, also hidden in unmarked luggage. The Chicago police also found two 9-millimeter pistols and one .40-caliber pistol.
It Was Well Know That Juice WRLD Struggled With Opioid Addiction
The New York Times interviewed the Chicago police since Higgins's death. They stated, "The narcotics investigation is still open as we await forensic processing of the luggage to ascertain who the potential owners may be," Anthony Guglielmo, a Chicago Police Department spokesman, said." (New York Times). Because the cops were waiting, it suggests that perhaps Higgins swallowed all the pills he had on him in an attempt not to get arrested. Higgins was known for his drug use because many of his songs referenced various types of drugs frequently. The pills are believed to have contained oxycodone, a dangerously addictive and powerful opioid.
Did Juice WRLD Rap About His Substance Abuse?
Higgins's rap songs were not only about drugs but also about the struggles that young men and women face and how drug use is often a reality for troubled youth. Higgins could tell it like it is through the lens of sadness versus violence and hate about rappers and drugs and problems. Ironically, one of his most famous songs, 'Legends,' references other young rapper's drug-related deaths (Lil Peep and XXXTentacion). Higgins lyrics include references to drugs and death:
Last time, it was the drugs he was lacing,
All legends fall in the making,
Sorry truth, dying young, demon youth,
What is the 27 Club?
We ain't making it past 21,
I have been going through paranoia,
So, I always gotta keep a gun,
Oh no, that is the world we live in now,
Yeah, hold on, just hear me out,
They tell me I am a be a legend,
I don't want that title now.
The ways that many young people express their emotions about their drug use is not always through creative channels like Juice WORLD did. Most people who struggle with an addiction can't express it in any way or at all. Many people will let their loved ones know they are struggling without telling them directly that they have a problem with drugs and alcohol. The most crucial step to help anyone get free from their drug use is to listen to them and to ask them if they need help. Many people in recovery will explain how afraid they were ever to tell their family that they could not control their drinking or that they had started becoming addicted to pills or other substances. Addiction is a disease of denial. People deny they are using drugs so they can keep using them. And people deny that they are suffering because they do not know how to help themselves.
Get the Help You Need With Drug Abuse, Before It's Too Late
To find ways to help your family member or loved one, ask for help for their drug use or alcohol consumption to first reach out to a recovery specialist. Our recovery representatives have years of experience helping people come to terms with their drug use and drinking and can show them that they are not alone or different. The steps that someone must take to end their addiction to drugs and or alcohol begin with admitting that they need help to do it. Once a person has surrendered to the fact that they cannot control their drug habit or drinking, they are ready to accept professional help.